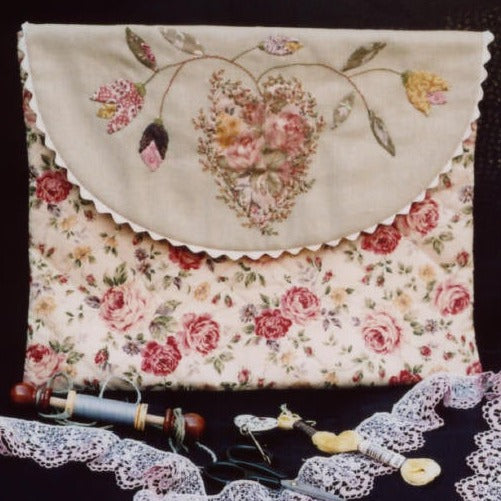 Sewing Treasures Bag PDF Pattern
Sewing Treasures Bag PDF Pattern - Bag for Sewing, Knitting, Crotchet projects, Embroidery , Applique
Sewing treasures is a bag to put your current sewing project in while you are completing it. The bag has 4 internal pockets for you to put all those smaller items that you need while completing your project. Variegated embroidery thread was used in this project to blend the embroidery into the heart fabric. The flap has embroidery and appliqué in its design. The main bag has been quilted. A quick, easy and enjoyable project.
Finished Size: 14" x 11"
I have used very clear step by step instructions that are easy to follow.